Yesterday was our payday. In my company, we are 5-day ahead from the usual payday in the country. How do I spend my payday? JM and I already planned to go to Monumento but things changed. We went to Jackman Plaza in Muñoz instead. We dined at Chic-Boy. I ordered Tuna Sisig while JM chose Grilled Chicken with unlimited rice and bottomless Iced Tea. After eating, we grabbed a McDonald's Ice cream sundae for the dessert.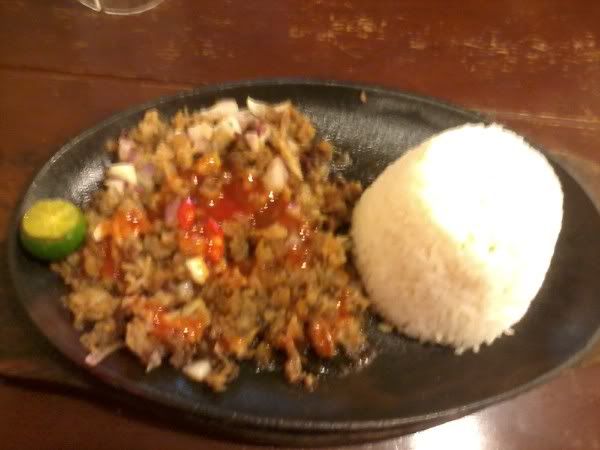 Tuna Sisig with unlimited rice

While munching, we checked on some clothes, beauty accessories until we reached the 3rd Floor. Here, we found a massage center, where masseurs are blind people. The massage center is called Vibes Massage. They offer traditional hilot, acupressure, reflexology and shiatsu. We did not have a second thought since we were dying to try a back massage. We chose their 30 minutes half-body massage for P150 only. The receptionist told us that the available masseur is male. Though it was a bit awkward, I still had his service. I read from various forums that men have better pressure than women. I think I can judge here if this is true or not.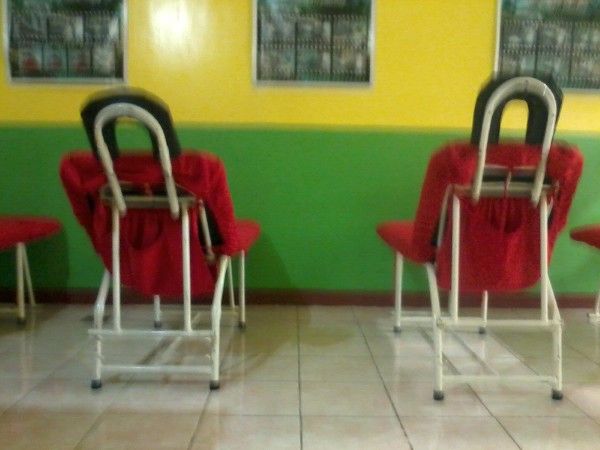 Chair massage
I was told to get to a room. The room has a bed, towel and hangers for your clothes. When the masseur asked me if I was ready, he went to the room and started the massage. He noticed that I still had my undergarments and told me to take it off as there will be a possibility that it will become greasy from the oil he was using. Well, this is my first time so I was naive on those things, LOL. He set the time using his phone' s talking clock.
He first massaged the right portion of my back then the left side. By the way, he will ask you if his pressure is just right for you. I can say that he's an expert as he managed to give me a mild pressure on my cold spots to dissipate them. I was just silently groaning in pain and at the same time, relieved. He then massaged my arms and palms. I could feel the pain whenever he repeatedly stroke the ligament portion. The oil was just right. I think the numbness on my palm improved. The last part was my head. I had a massage on this part before. I was relieved of the tension, and my mind tried to relax for a while. The best part of this experience was the back rub where he concentrated on my cold spots. I will try to avail their whole-body massage one of these days since I was satisfied with their service. I highly recommend them!