I almost forgot to blog about this skin care product we have tried recently. It was a facial mask from Catena with four variants, but we only picked three because of its price, 3 for P88. Our chosen variants were Oil Control (green) Whitening (pink) and Collagen (blue). I chose oil control as I've got an oily T-zone. Rina picked the collagen to minimize her pores while Emy chose the whitening mask.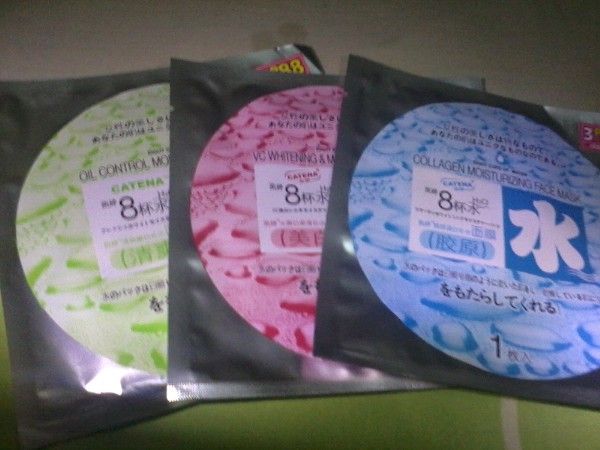 Catena Facial Mask variants
The wet mask
Me while leaving the mask on my face
Rina with her eyes wide open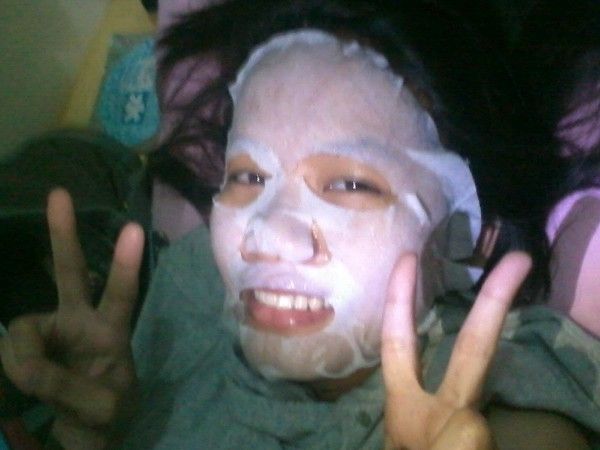 Peace sign for Emy
We were excited to apply the mask, so we immediately cleaned our face. Then, we assisted each other during application of the mask. The mask looks like
wet wipes
. It has this sticky feel, so you really need assistance. When finished, we leave the mask for about 20 minutes. We thought that it would dry, but it was not.
Now, what's the effect? I had the same feel before and after application, so meaning, no effect. Rina had a soft skin, which was different as before. Emy had the whitening variant, but we had not seen the effect. Lol. So, I think it's not worth it. The good thing, we had a wonderful girl bonding moment.