Emy decided to treat us a home made oatmeal mask because 1) I gave her one Yakisoba noodle 2), and JM was feeling lonely. So last night was indeed a bonding moment for the three of us. So here is what Emy did for our oatmeal mask: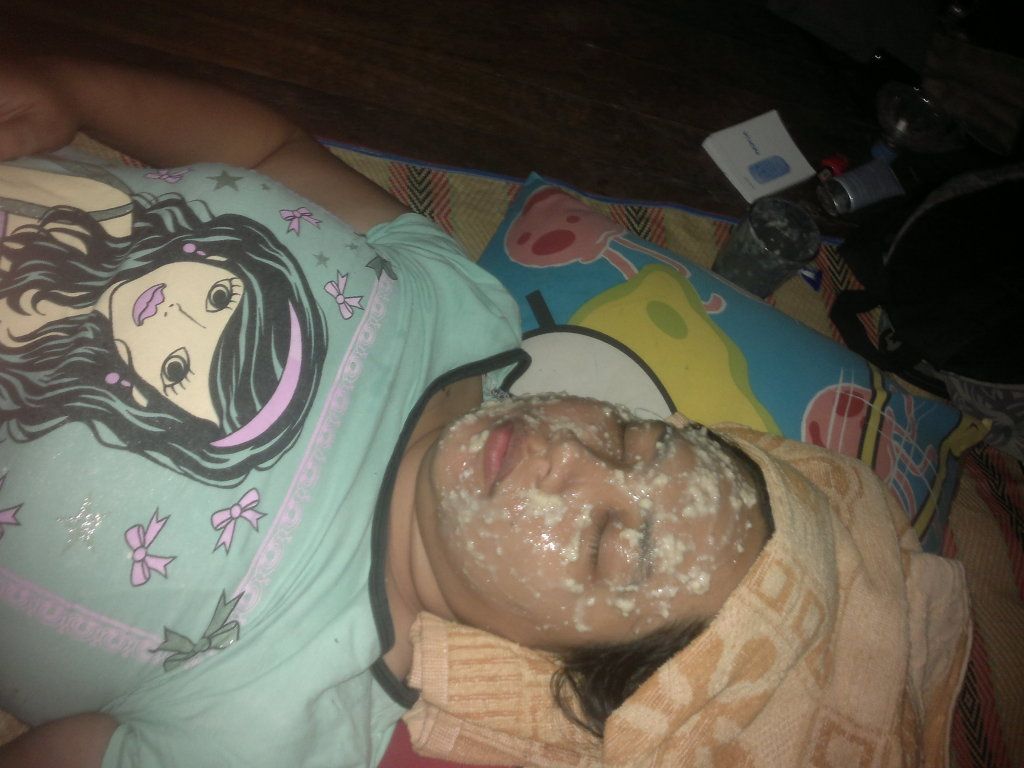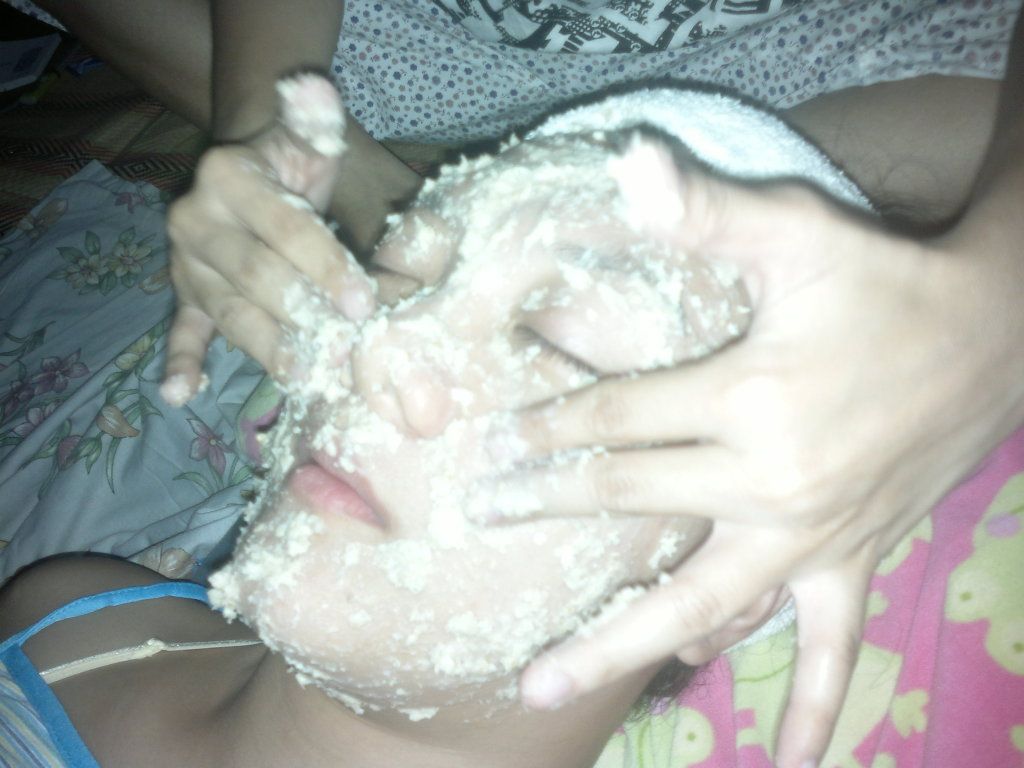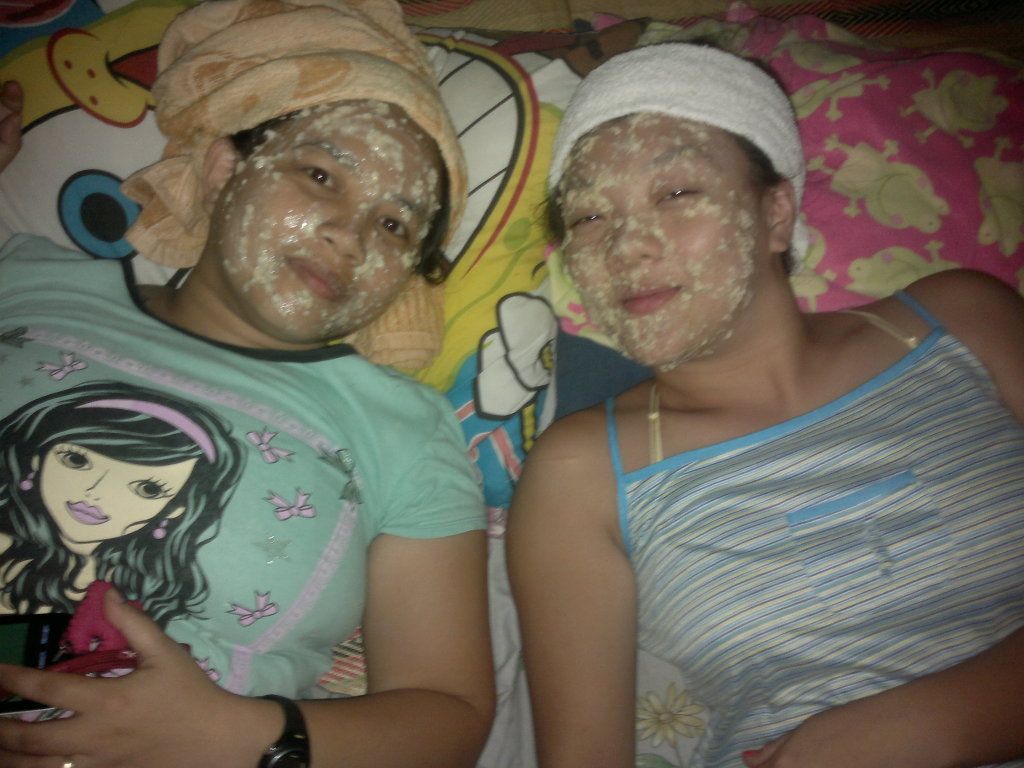 In a bowl, put the oatmeal and water. Mix until it reaches paste consistency. Put a small portion into your skin to check if the temperature is tolerable with you.
Clean the face first. Put the oatmeal into the face. Massage and let it dry.
As Emy put it on my face, I was relaxed with its warmness. She gave me a soft massage on my face, so I felt kind of relieve of stress. When it was time to pose for picture taking, I had hard times smiling at the camera. This mask simply lifts my skin as it dries. ;)
From what I have researched, oatmeal helps prevent aging. It has a full pack of nutrients that are good for the skin. It is also an excellent natural cleanser, an exfoliating agent for dead skin cells.
After removing the oats, the small residues were used as scrub. Finally, after washing our face, we can't imagine the softness on our skin. Plus, it looks so clean. You can see the difference between the skin color on our face and neck.
We will definitely try this activity once in while.